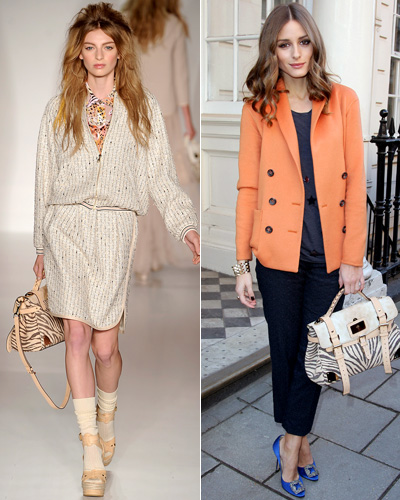 If you love designer bags like me, then you might be interested in the designer bags that the celebs have snagged this fall. Check out the Tiger print Mulberry bag above that Olivia Palermo picked up! Loving it!
January Jones does he grocery shopping in this Chanel Chain Handle Quilted Tote. Great catch for the fall and winter seasons.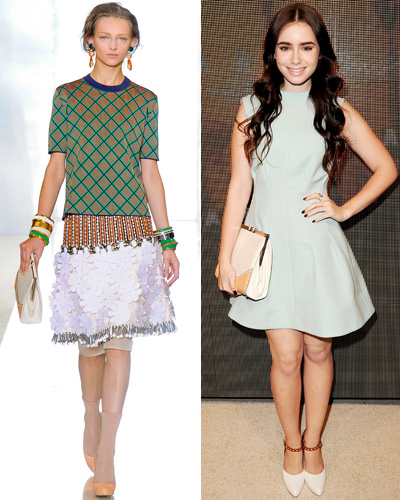 Lily Collins is working this Marni structured clutch bag! Again, loving it! I would buy it, but I think I have enough handbags to last me a lifetime!


Selma Blair was snapped carrying this bold Marc Jacobs bag. Great to brighten up the gray and black coats of the AW season. You can literally put everything, and your kitchen sink in this.



Pippa Middleton rocks it with this Loewe Amazona

bag, a bit too pricey though at $1,500. Lovely but too much for most people's price range!! Loving it though!