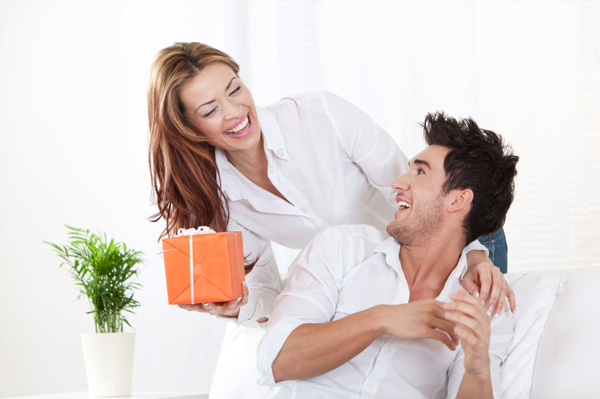 It can be really hard to buy gifts for your man at any time of the year. Christmas is no exception, take a look at some of these cool gift ideas for your other half. Nothing too fancy, but you get the idea!
Some cool Gadgets
Gadgets are always a hit when it comes to guys! There are so many in the stores to choose from this season, you don't always have to go for the most expensive gadgets on the market. However, you could get something that you know he will really like.
Tablet
If you hasn't already ventured into the world of the tablet, you could get him one! The iPad is probably the most coveted tablet out there but, there are other brands that are just as good.
iPad 16GB
If you have the money you could jump on the iPad wave, and get him a brand new 16GB iPad. Throw in some apps and stuff too!! He will love you for it! You can get a 16 GB iPad for just over $500.
Kindle Fire
The Kindle Fire is competing with the iPad this year for Christmas sales. This might not be as high tech as the iPad but, it is easier to use. You basically have a Kindle reader and tablet all rolled into one. If your hubby loves reading, he will love this. You can get an 8GB Wi-Fi Kindle Fire for $159, which is a steal really if you consider the price of the iPad.
Samsung Galaxy Note
The Samsung Galaxy note is probably one of the coolest tablets around. It is not just a tablet though, it is a phone as well. So your hubby will love you for buying him a brand new phone and for getting him a tablet! This is more expensive than the Kindle Fire, but cheaper than the iPad. You can get a 16GB Galaxy Note for just under $500.
Enough of the gadgets now!! You get the idea, you could choose a tablet, a flatscreen smart TV, a new laptop, or even a game console.
Adventure Days
Adventure days are always fun, your hubby will love it if you bought him tickets to go ride around in a Ferrari for a day. Or, paintballing, abseiling , or anything else adventurous. You could go with him, so basically you would be buying a gift for the two of you!!! What a fun gift that would be!!!! Take a look at some of these adventure packages below.
Stock Car Racing
I am sure your man would have the time of his life stock car racing. High speed cars, the roar of the engine, fun, fun times. You can get a really cool stock car racing deal at Great American Days for $395.
Aerobatic Flight
With this your hubby will get to experience the magic of flying a plane. With an instructor, he will get the opportunity to experience some hands on practice. Get this for adventure day for $375 from Great American Days.
Scuba Diving
Give your man the gift of exploring the open water with this open water diving course. Get this course for $350 from Great American Days.
Sexy Lingerie for You
You might think he won't appreciate a gift that you get to wear. However, trust me he would love a bit of sexy lingerie. After all, he does get to unwrap the gift right? Check out Victoria's Secrets for some sexy bits. If you want something a bit more kinky, classy and different. Check out Agent Provocateur If you can't afford these then you can browse Amazon or other online marketplaces for some good deals.
Gift Card
If you really can't figure out what to buy him, you can just get him a gift card from his fave store. I am sure he would love to pick out his own gift!
Dream Date
Do you know what your partners idea of a dream date is? If you do, plan this night! Plan it to a T, and watch him squirm!!!!
Merry Christmas!!!!!!!